Tuesday 14th February 2023



The DARGAN Brand includes a selection of equipment to satisfy all of your gardening needs. The range includes both battery operated and petrol driven garden machinery.

All equipment is designed and engineered to the highest possible standards.

The range includes Grass Trimmers, Pole Chainsaw ; Hedge Trimmer ; Hedge Shears; Blower and Multi Tool.

There are two types of Batteries to choose from, a 18V 2.0A Battery or a 18V 4.0A Battery along with a Fast Battery Charger.

Eddie Gorman, Sales Executive Dargan Tools, commented "it's now that time of the year when people are starting to think about getting back out in to their gardens. What better way to get the best possible look for your garden than by using Dargan Garden Machinery"

Dargan Tools also provide an excellent after sales service to help keep your machinery in top working condition season after season.

Dargan 18v Cordless Grass Trimmer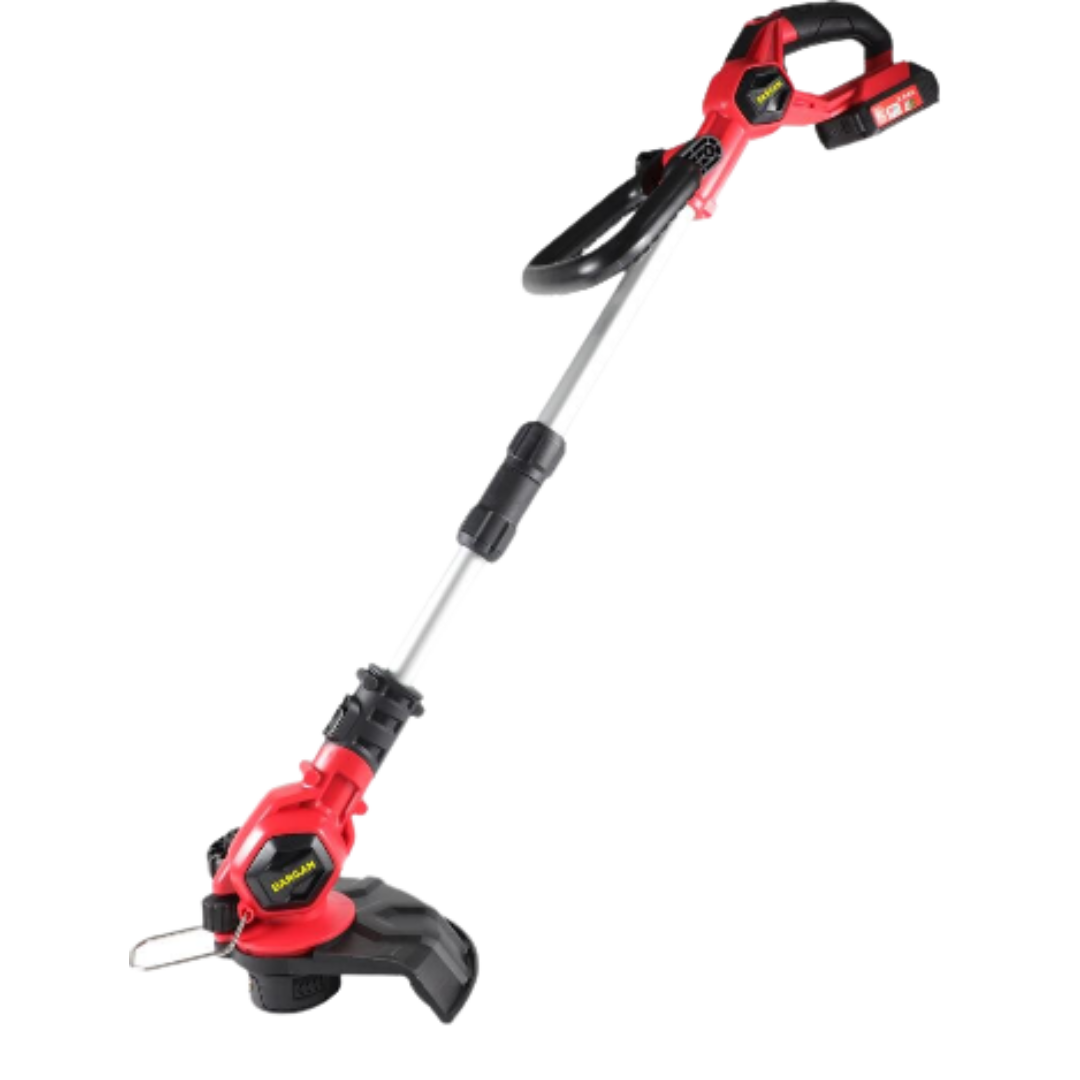 Cutting Width: 230mm (Line); 220mm (Blade)
String Diameter: 1.5mm x 4mm
No Load Speed: 10000rpm
Trimming Wheel
Rotatable Cutting Head
Rotatable Auxilary Handle
Flower Protect Guard Steel Wire
No Load Working Time: (2ah) 55mins
Accessories: 5m x Nylon blades, 10 x Nylon Spare Blades
Dargan 2 x 18v Cordless Grass Trimmer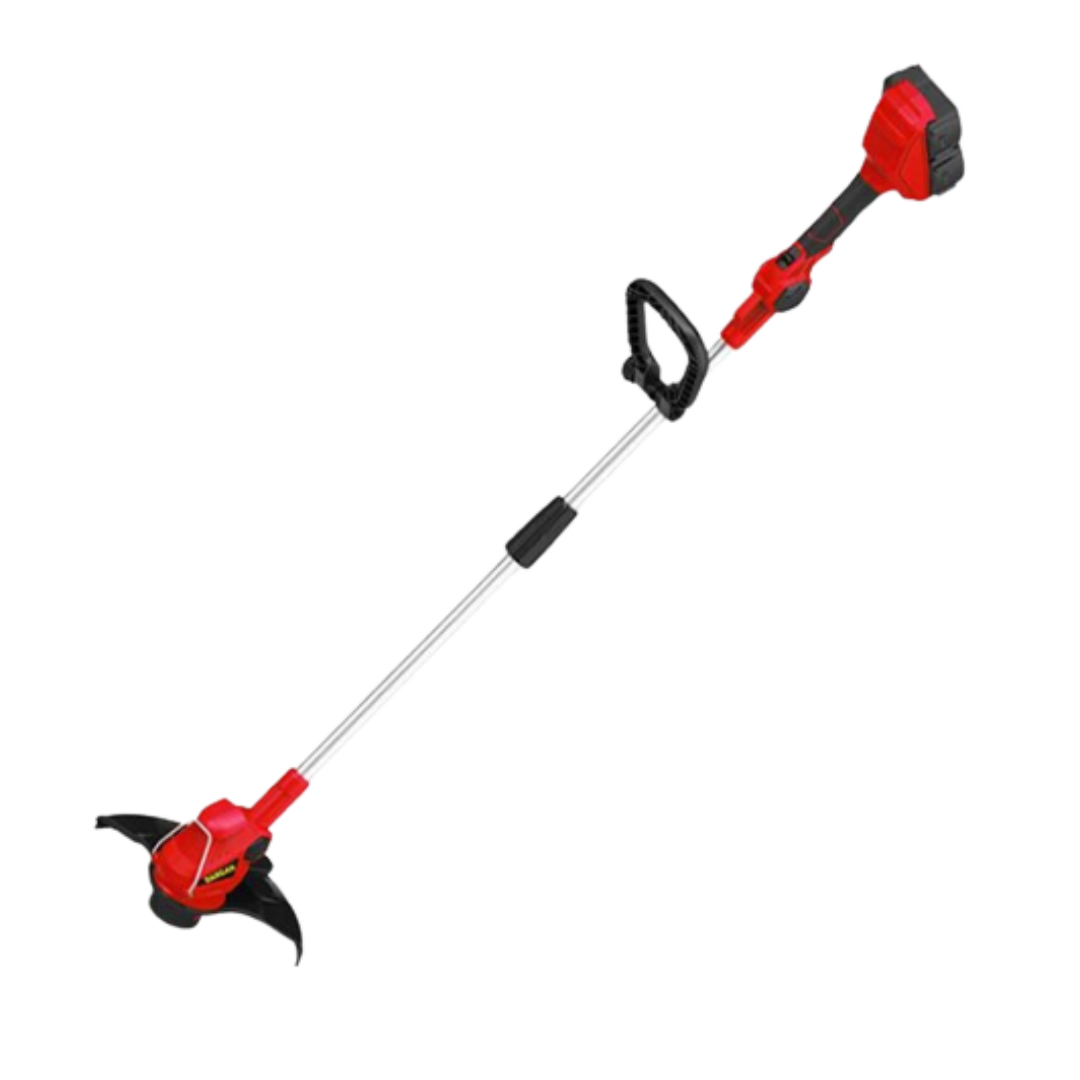 Cutting Width: 280mm (Single Sided)
String Diameter: 1.5mm x 4mm
No Load Speed: 800rpm
Single Auto Feed
Rotatable Cutting Head
Rotatable Auxilary Handle
Flower Protect Guard Steel Wire
Bo Load Working Time (2ah) 30mins
Dargan 18v 2 IN 1 Cordless Pole Chainsaw & Hedge Trimmer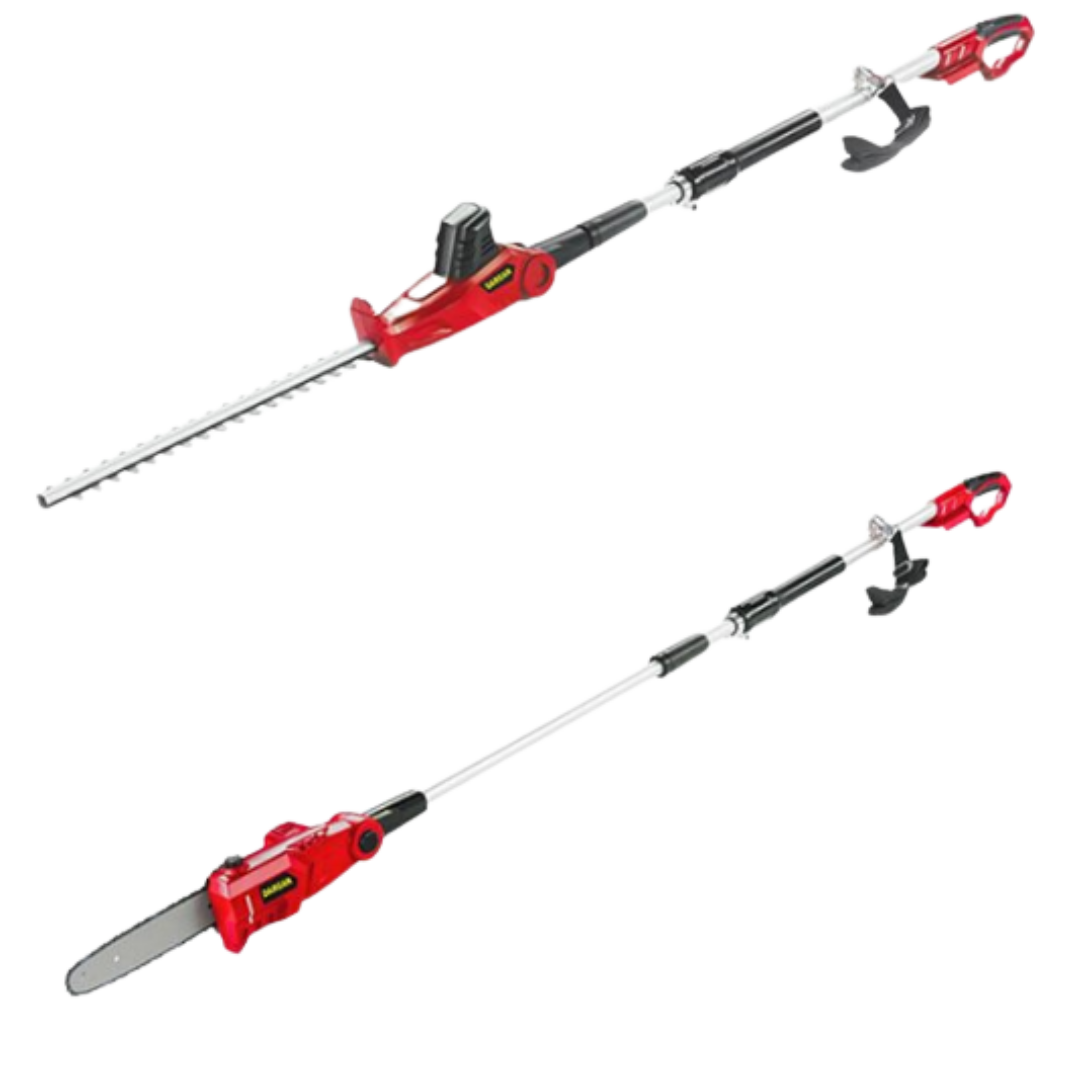 Total Length: 2.15 - 2.65m - with Strap
CHAINSAW:
Bar & Chain: 8"
Chain Speed: 5.5 m/s
Oil Tank Capacity: 100ml
Rotatable Head: 3 Positions
No Load Working Time: (2.0ah) 30mins
HEDGE TRIMMER:
No Load Speed: 1200spm
Blade Length: 410mm
Branch Cutting Diameter: 16mm
Running Time: 30-45mins
Adjustable Cutting Head with 5 Positions
Dargan 18v Cordless Hedge Trimmer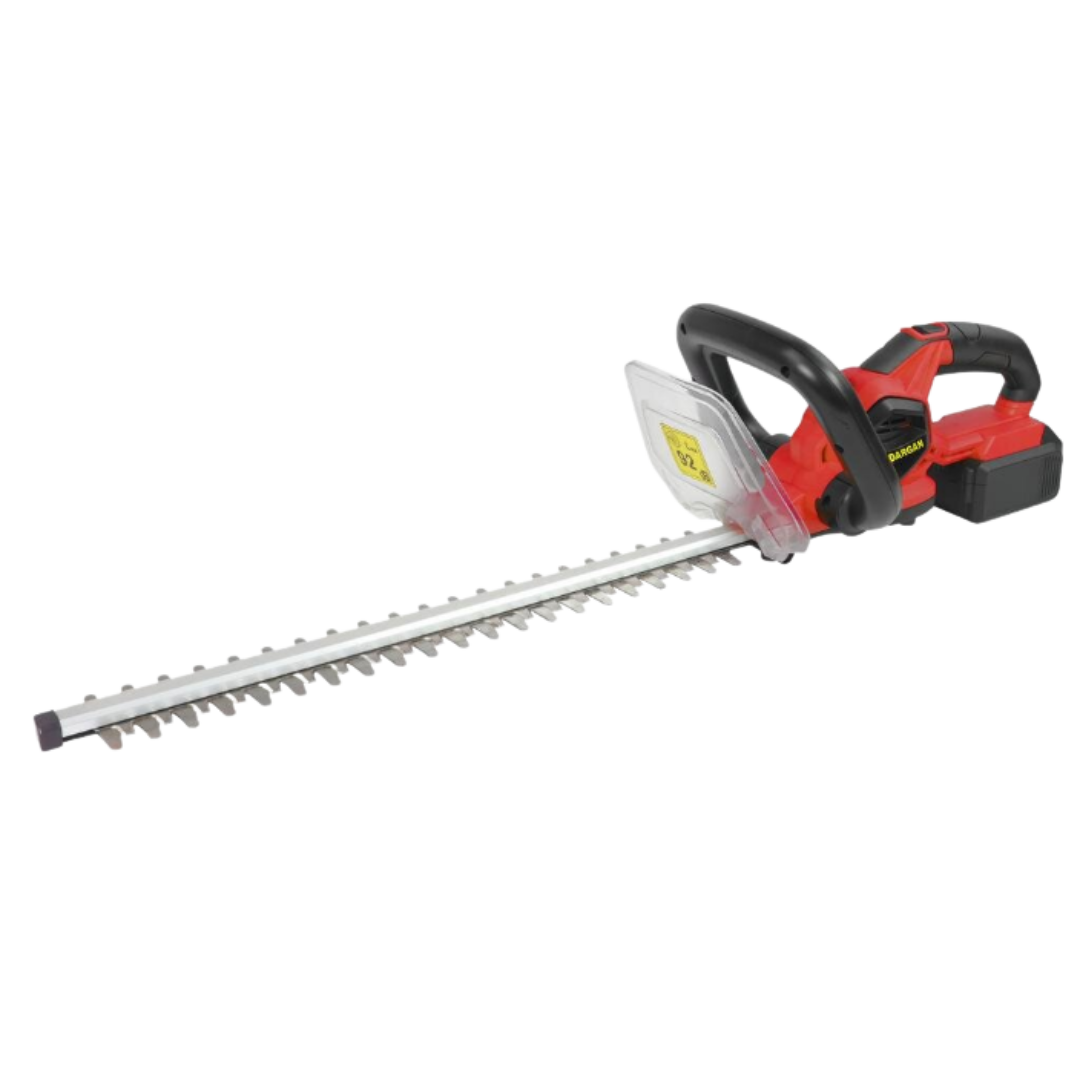 Sword Length: 670mm
Blade Length: 610mm
Cutting Capacity: 15mm
No Load Speed: 1300spm
Electronic Blade with Spare Sleeve
Rotating Handle
No Load Working Time: (2.0ah): 40mins
Dargan 2 IN 1 Cordless Grass Shears / Trimmers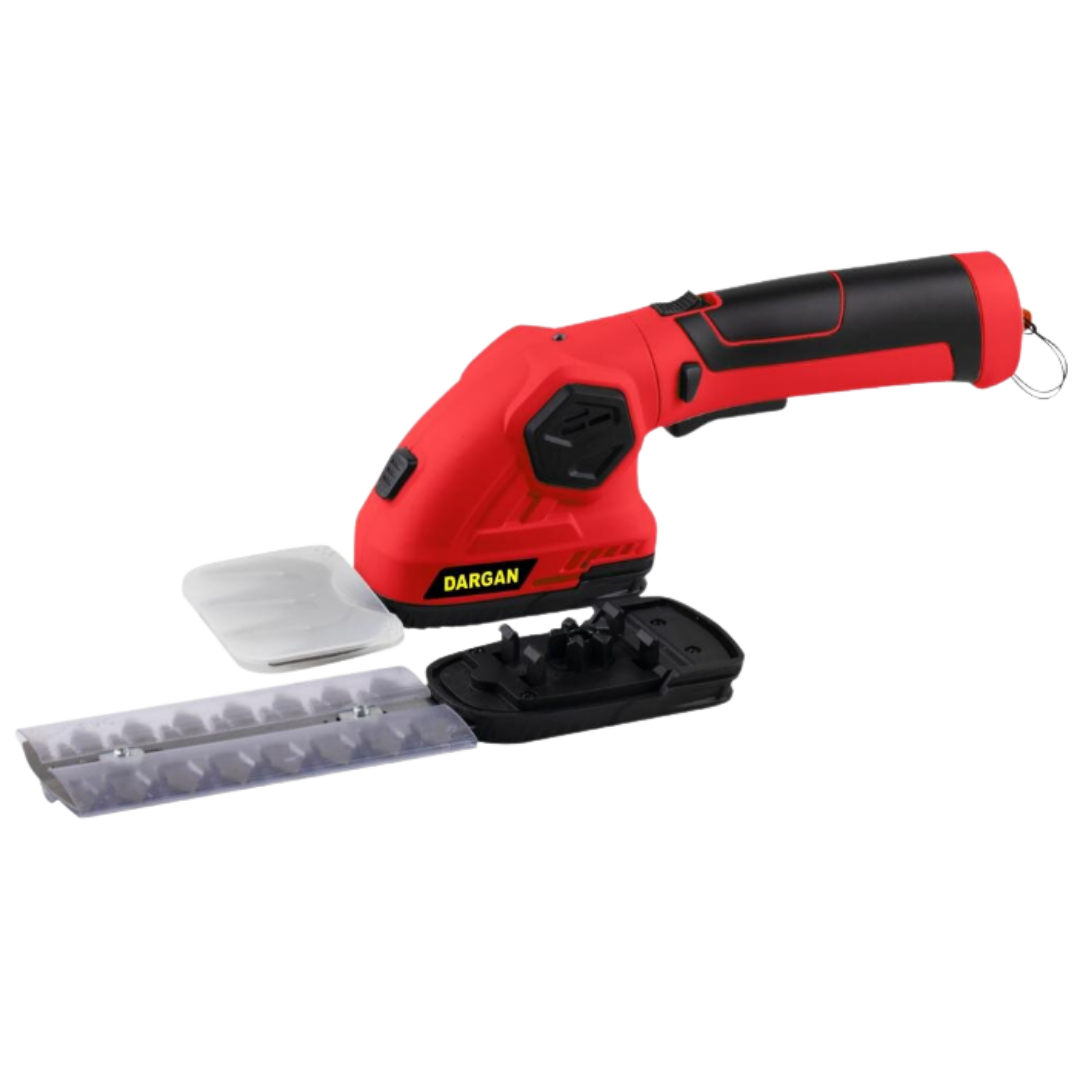 Inbuilt Battery Cell Capacity: 2000mAH
Hedge Trimmer Blade Length: 120mm
Hedge Trimmer Cutting Capacity: 7.5mm
Grass Trimmer Cutting Capacity: 80mm
No Load Speed: 1100spm
No Load Working Time: 30-40mins
Safety Key
Rotatable Handle
1 x 1m USB Cable
Dargan Cordless Leaf Blower / Sweeper
Air Speed: 1-110km/H : 11-210km
Max Air Volume: 150m / H
No Load Working Time: (4.0Ah): 22mins
Dargan 4 IN 1 2 Stroke Petrol Powered Multi Tool 42.7cc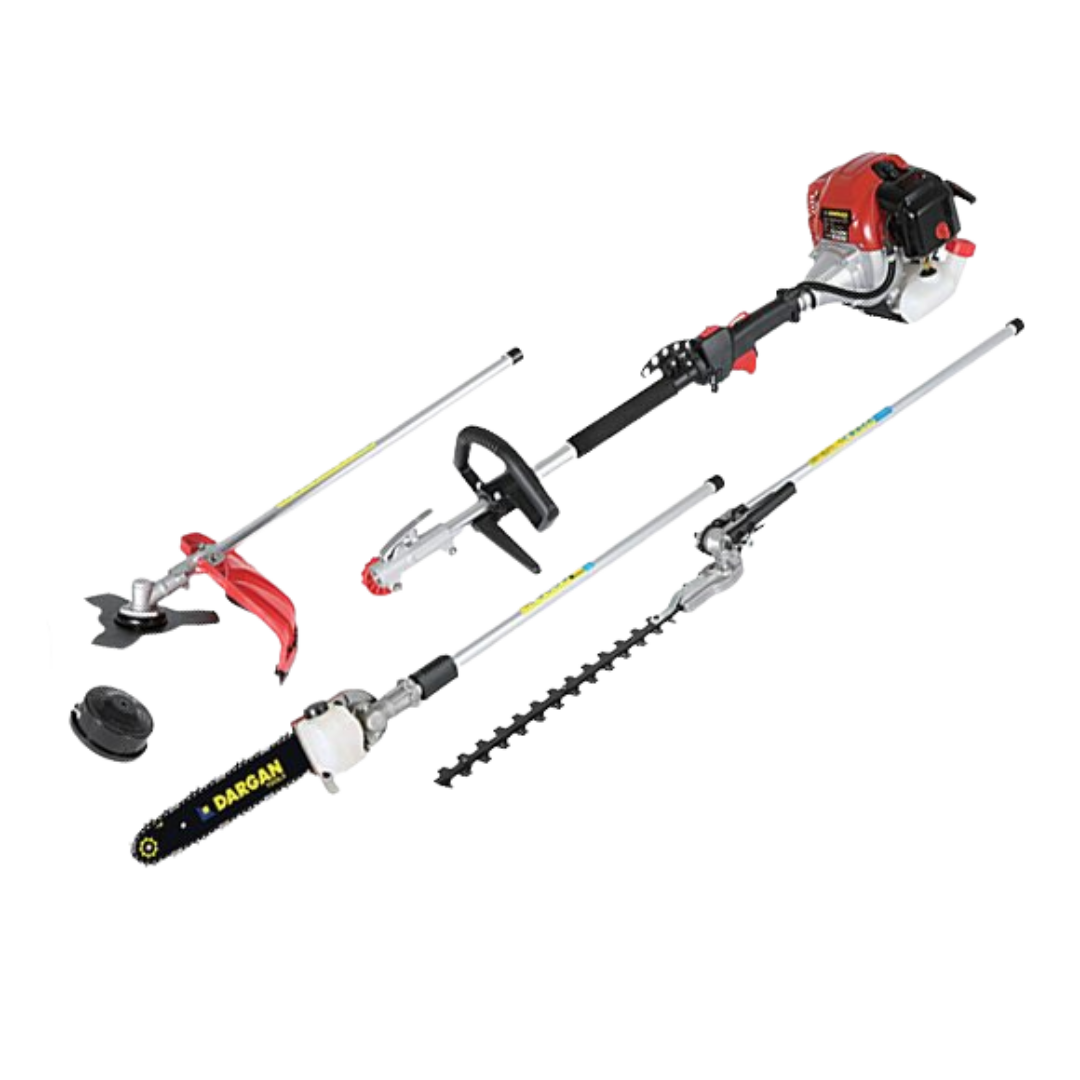 Engine Size: 42.7cc
Power: 1.2kw (1.6hp) / 7500rpm
Fuel Tank: 1ltr
Weight: 12kgs